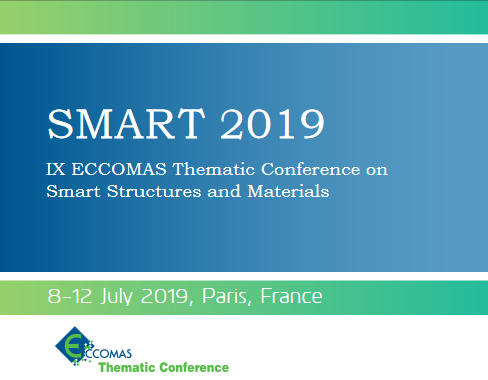 The ninth European Congress on Computational Methods in Applied Sciences and Engineering (ECCOMAS) thematic conference on Smart Structures and Materials (SMART) will be held from the 8th to the 12th of July 2019. For the first time since its creation, this thematicconference will take place in Paris at the École nationale supérieure des arts et métiers' (ENSAM), Paris campus.
Ayech Benjeddou, Professor at Supméca, is the Chairman, together with Nazih Mechbal, Professor at ENSAM and Jean-François Deü, Professor at the National Conservatory of Arts and Crafts (Conservatoire National des Arts et Métiers, in the original language).
The conference has seven major themes of interest: smart structures, smart materials, smart systems, smart control, health monitoring, manufacturing technology and engineering applications.
For further information, please refer to the following link. Abstracts are to be sent by February 1st, 2019. The flyer is avaiable here: Download Smart 2019 Flyer
For applications, please visit the ECCOMAS website registration and submission page: http://congress.cimne.com/smart2019/frontal/Registration.asp