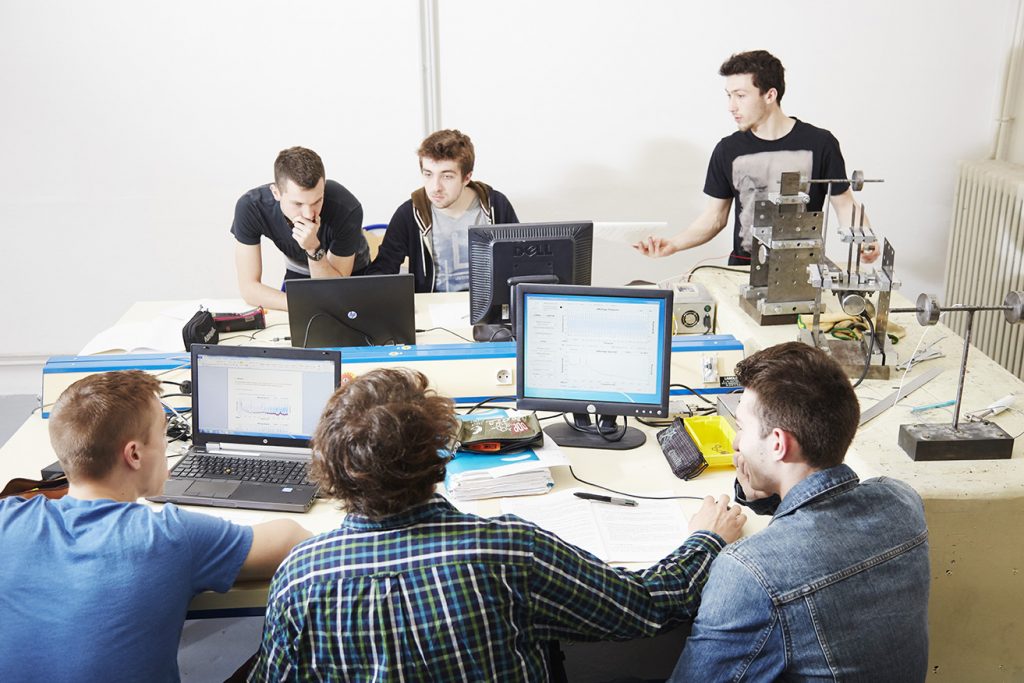 Mechanical Engineering
ISAE‑Supméca engineers are recognised for their skills in mechanical and digital engineering, both in the design and modelling or simulation of complex mechanical and mechatronic systems. They possess equally sought-after skills related to materials and the management of production systems.
Immersion in the business world with an international outlook
They are experienced engineers who have acquired at least 12 months of industrial experience during their curriculum. This is materialised by three internships, one of which at least is conducted abroad. ISAE‑Supméca offers students the opportunity to build their curriculum, choosing from a broad range of teachings from the second year onwards, and four specialisation pathways in the final year. Student exchange and double-degree programs in France and abroad represent even more possibilities for students to adapt their profile to their career plans.
Project-oriented teaching method
From as soon as the first year, students have the opportunity to develop mechanical engineering projects and to use an international collaborative-engineering platform. In the second year, they experience what it is to work for a real design office. And in third year, they carry out a Summary Project related to their chosen course pathway.
Throughout their training, students have access to educational equipment that is in line with the most recent industrial practices.
Last generation CAD programs are available on the entire computer equipment, and the School's workshops are equipped with 3D scanning and building tools. These assets guarantee an excellent level of professional integration to ISAE‑Supméca engineers, especially in the aeronautics, energy, transportation and luxury industries.
All teaching is in French.