Extracurricular activities, which are highly recommended by ISAE-Supméca, will help students develop their personal sense of responsibility, team spirit, and values such as sharing and solidarity, which will be essential assets in their professional life.

Sports
Students have access to various sports complexes that are close to the school. As such, there are many different sports clubs at ISAE‑Supméca. Sports hall and equipment availability is managed by the Bureau Des Sports sports office. Available activities include: martial arts, rowing, badminton, basketball, dancing, climbing, football, rugby, handball, swimming, tennis, table tennis, sailing, volley ball, etc.
There are several sporting events and championships for these activities throughout the year, e.g. university tournaments, Supélec's TOSS multi-sport tournament, 'Grandes Ecoles' student challenge, EDHEC business-school cruise-race with the ISAE‑Supméca Voile sailing team, etc. Feel free to join in, regardless of how sporty you are!
Mechanics
Meca'link is a group of mechanically inclined and DIY enthusiastic students. A fully equipped workshop is available at the association. A robotics club is open to anyone interested in combining electronics and programming to their existing passion for anything mechanical.

Aeronautics
Supméca'Aéro brings together individuals who have a passion for aeronautics and space in order to work on concrete projects: the design and development of experimental rockets, scale modelling, drones and flight club activities.
Supméca Junior Études
Supméca Junior Études is the small company that was created by ISAE‑Supméca students. It is complete with an organisation system, contracts, and actual projects. These are the first steps towards becoming an entrepreneur. http://supmeca-je.com/
Tutoring
The 3S, Soutien Scolaire Supméca or Supméca schooling support, provides tutoring to middle/secondary school and high school/sixth-form pupils of Saint-Ouen. Close to 90 of them regularly come in to find answers to their questions, to revise or simply to do their homework with the help of our students.
Le Perrok'
Le Perrok' – short for parrot, is a newspaper, the motto of which is to 'Repeat, distort and amplify!' In other words, its purpose is to keep you informed about the latest news and events occurring on the campus, with a touch of humour and derision. Le Perrok' is a key player in the ISAE‑Supméca student life.
Music
Supméca Zic offers students a rehearsing room that is equipped with musical instruments. There is always a band playing small gigs at ISAE‑Supméca. The best even make it on stage at the Printemps de Bourges festival.
Sensum Events gives you the opportunity to learn about mixing, building speakers, setting up sound systems at venues and discovering the secrets of sound engineers. The association takes part in the technical and artistic sides of things of many events such as receptions, concerts and more.
Humanitarian work
During summer, New Défi students take part in volunteer construction work in Benin. These projects are aimed at facilitating access to education by building new infrastructures and providing school supplies.
Art
The 'Bureau des Art's is the playground of our creative students. If, just like Boris Vian, you think that being an engineer and an artist are not mutually exclusive, you will find several ways of developing your many talents at ISAE‑Supméca. The Bureau des Arts offers students several outing ideas, art-house cinema screening, or the opportunity to create the sets and decorations that are used during ISAE‑Supméca receptions. A photography club brings together both amateur and experienced enthusiasts who are interested in every aspect of the matter, from capturing images to their digital processing.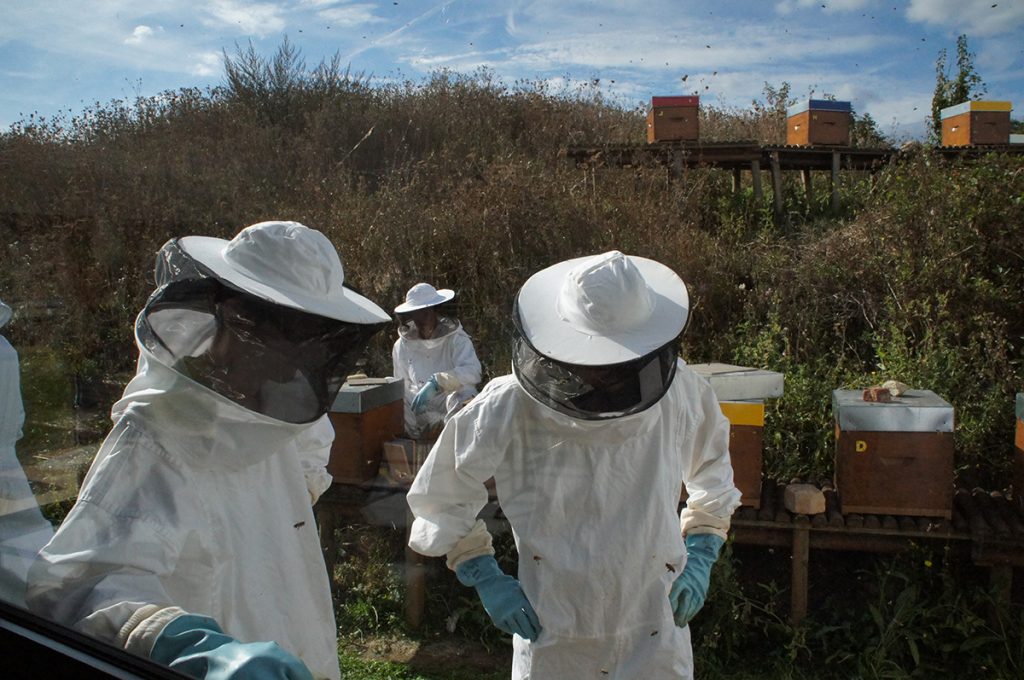 Le Rucher
ISAE-Supméca's Rucher is a place where students, teachers and administrative staff members work together to look after a dozen beehives – 'ruches' in French, in the ISAE‑Supmécagarden. The reward is highly flavoured, highly sought-after honey.