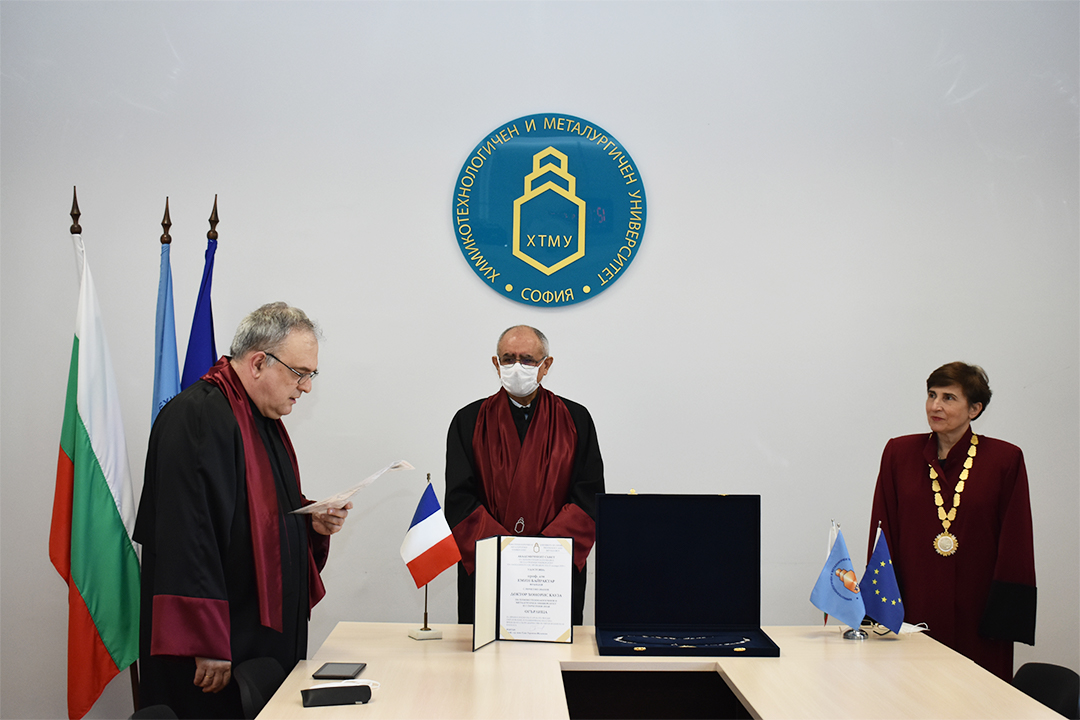 Professor and teacher-researcher Emin Bayraktar from ISAE‑Supméca's Tribology and Materials team has received the honorary title of Doctor Honoris Causa from the University of Chemical Technology and Metallurgy (UCTM) of Sofia, Bulgaria, following a ceremony that was held on 27 March 2021.
An academic exchange within the scope of the Erasmus+ Programme
This honorary title was awarded by UCTM Rector Prof. Senya Terzieva-Zhelyazkova, Vice-Rector and Head of Research Prof. Martin Bozhinov, as well as Vice-Rector and Head of Student Services Prof. Rayna Bryaskova. During the ceremony they all highlighted the quality of Prof. Bayraktar's work as well as his involvement in the partnership between ISAE-Supméca and the UCTM since 2004.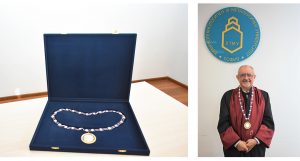 This collaboration is supervised, funded and supported by the Erasmus+ programme which enables European universities to exchange teachers and students. Within this framework the courses taught by Emin Bayraktar at the UCTM focus on the following fields: novel composite materials (MSc/PhD students), materials (physics and chemistry of materials), fracture mechanics and damage analyses as well as manufacturing techniques. These 17 years of collaboration – which involved both teaching and research activities – have made more than 25 publications in various scientific journals possible.
Current research projects
This group effort is still on-going today with the Mechanical Department of the UCTM. This honorary title underlines the UCTM's desire to make its relationship with ISAE‑Supméca durable on an academic level but also in the area of scientific research. It is also testimony to how dynamic ISAE‑Supméca's international exchanges are.
One thesis project was initiated last year:
1- Recycled aluminium 7075 based composites reinforced with TiC and MoS2 (Ms. Lilia Mihlyuzova, under joint supervision from ISAE-Supméca and the UCTM and funded by the French embassy in Sofia)
And a second one is in progress:
2- NiTiCu and FeTi45 smart composites (under joint supervision from ISAE-Supméca and the UCTM, funded by the French embassy in Sofia)