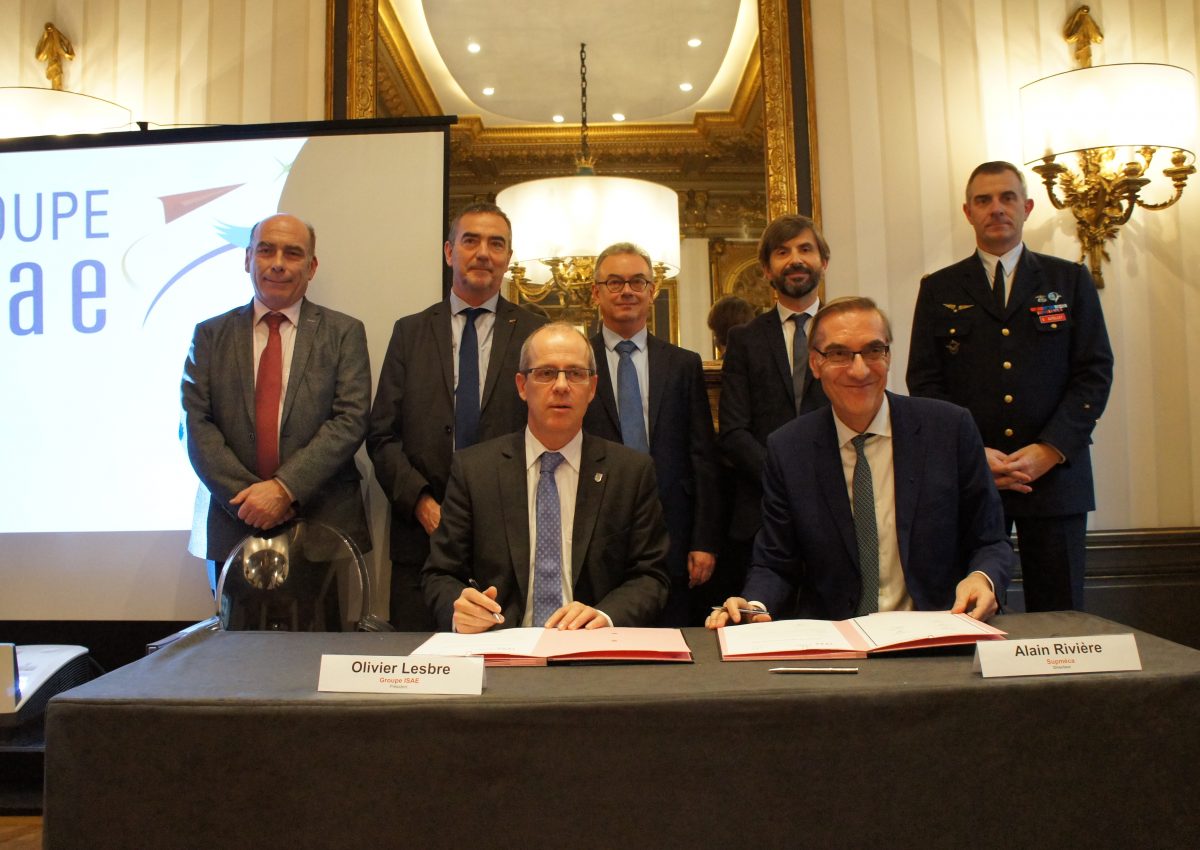 In 2018, Supméca joined the ISAE Group (Higher Institute of Aeronautics and Space), the world leader in aerospace engineering higher education and research. The ISAE Group is composed of ISAE-SUPAÉRO, ISAE-ENSMA, the École de l'Air and ESTACA School.
A new turn for the ISAE Group
Since its creation in 2011, the ISAE Group has been an inescapable actor of aeronautics engineering higher education. The group represents a true educational and scientific community sharing values of excellence, openness and innovation and allowing future engineers to acquire the best abilities to face the technological and socio-economic challenges of this industrial sector.
With the support of the French Industrials Grouping of Aeronautics and Space (Groupement des Industriels Français de l'Aéronautique et de l'Espace or GIFAS in French), the ISAE Group has opened a new chapter in its history by welcoming a new school, Supméca.
Mechanic and complex systems, main focus of Supméca's formation, are especially important in aeronautics. Over the years, this industry has become the largest employer of the school's graduates (46% of the promotion in 2016). Sharing the values of the ISAE Group, Supméca wanted to strengthen its relation with the four others schools of the group. The aim is, for one part to develop joint projects in the areas of formation, research or digital and for the other part, to engage in the promotion and the reputation of the group.
Photograph Legend : The signing of the membership of Supméca at the ISAE Group.
Seated : Olivier Lesbre : President of the ISAE Group, Chief Executive of ISAE-SUPAÉRO (left) ; Alain Rivière : Chief Executive of Supméca.
Standing : Philippe Dujaric: Director of Formation and Social Affairs ; Roland Fortunier : Vice-President of the ISAE Group, Director of the ISAE-ENSMA ; Pascal Bidan : Assistant Director of the Estaca School ; Ludovic Buisson : Director of the Estaca School ; Eric Autellet : Commander of the École de l'Air.